Bringing it Home
Our curriculum has been designed to be taught through a diverse set of mediums, including drama, construction, STEM, and stop-motion animation. The curriculum comprises seven units, focusing on lessons that are learned from each room of the home. The subjects will come alive as students learn about the Jewish holidays, empathy, respect and integrity amongst other life skills and Jewish values while exploring each room of their house. 
Aleph Champ - Hebrew Reading Program
Aleph Champ, modeled after the Karate Martial Arts system of motivational colored levels, breaks up the Hebrew reading process into bite sized motivational levels which makes it kid friendly and exciting.
Students start as a "white Aleph Champ" and begin learning the Hebrew letters.They work their way through the different colors until they become a black Aleph Champ with the  ability to read fluently from the Siddur (prayerbook).
 Instead of dividing the students by age group, they are divided by ability, thereby allowing conscientious students to surpass the pace of their class and advance in reading on their own. Each Aleph Champ level has a color coded book, flashcards, workbook and a medallion which is awarded once a level is passed. All of these work together to create the motivation needed to progress in  their own way .This program ensures that students do not go on to a new level until they have truly mastered all that their current level expects them to know.
Jewish Holidays
 Our Jewish Holiday curriculum is designed as a spiral curriculum, in which learning builds upon previous knowledge and experiences. Unlike other subjects, the Jewish Festivals are taught every year in every class. Our students will focus on new aspects of the holidays each year, and while prior knowledge is reviewed and reinforced, their understanding of the festivals will deepen each year.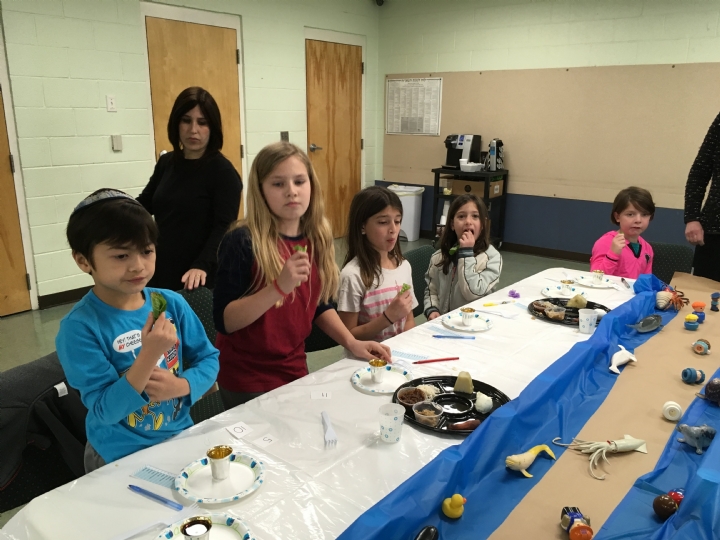 The younger grades will focus on stories, symbols, home observances and celebrations. As they progress, the learning is more detailed with historical context and a deeper understanding of traditions. 
We invite our students to explore and appreciate their Jewish heritage and traditions. The lessons encourage a joyous and meaningful exploration of the rhythm of the Jewish Calendar.